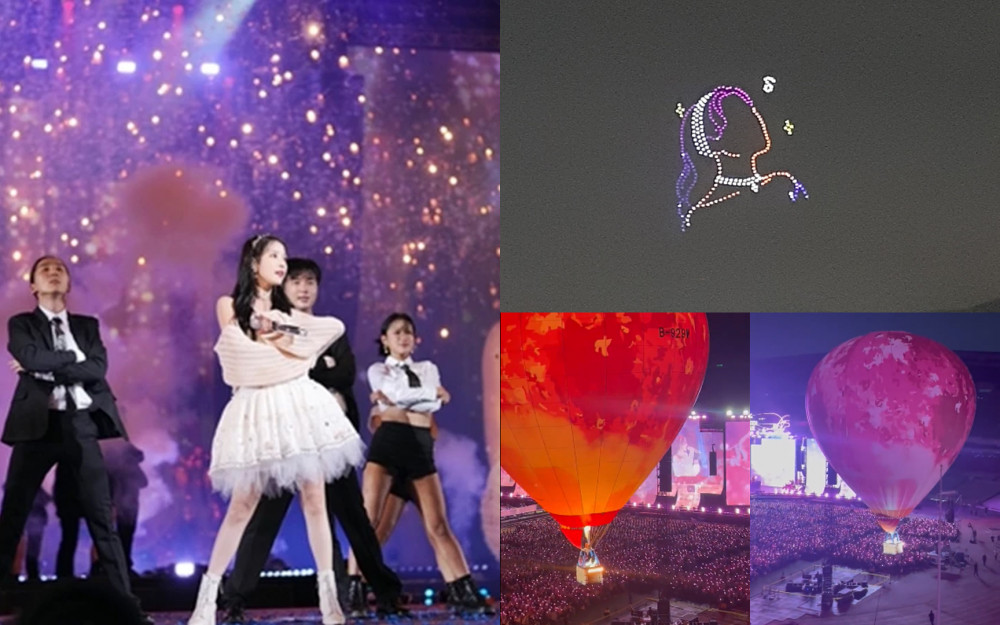 IU has impressed many people with the scale of her latest concert. Fans are already loving every outfit she wore during the show and have praised her, saying she looked like a Disney princess during her solo performances.
There are now accounts of the concert from fans who attended and the citizens who witnessed some drone performances in the sky from different areas of Seoul. In a popular online community, a post titled, "The scale of IU's concert," was created, showing short concert clips.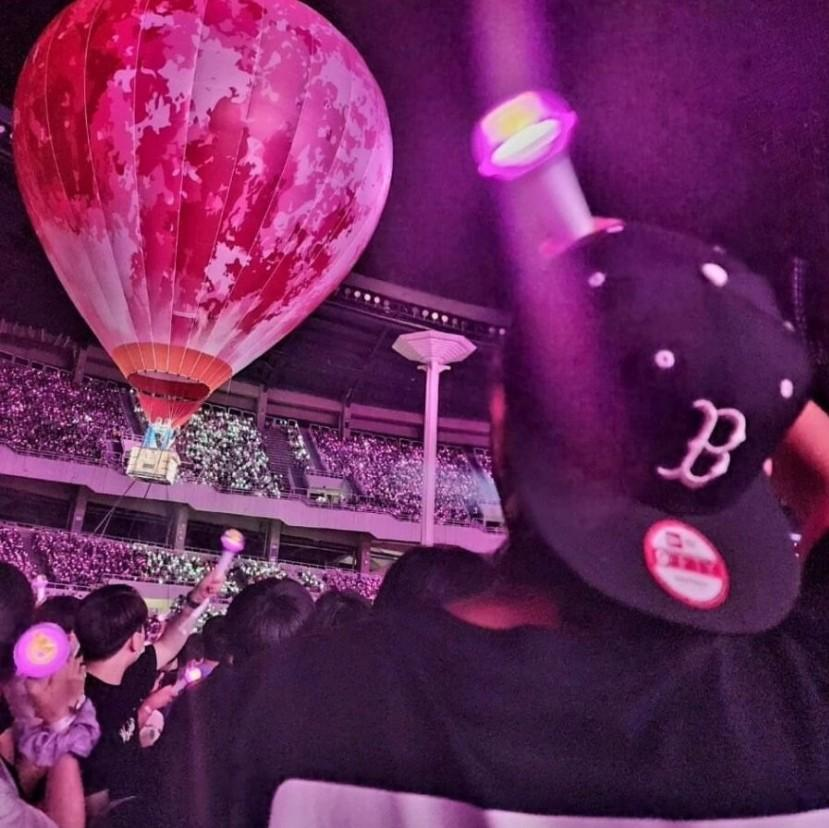 In particular, netizens gathered their attention to the hot air balloon performance, in which the singer appears in a lovely hot air balloon that looks like a pink moon as she sings "Strawberry Moon."Also, the concert included an incredible drone show where dozens of drones created various illustrations in the night sky, along with a fireworks show. This show was also seen in multiple parts of Seoul, and photos were taken by people who were visiting Han River park or even from their apartments.

Many fans and netizens were impressed with the scale of IU's concert and could not help but marvel at the artist's performances.
Netizens commented, "She's the one top solo singer in Korea," "The concert must have been so fun," "This will be the best performance of this year. It's a given that IU sings so well and the scale of the concert is so big. The 3 and a half hours just flew by," "This is so crazy, if a concert is like this, it's worth every single KRW," "The concert was so fun, I was in the R section but next time I will buy the VIP seat," "People at the Han River park got a free show," and "The people who got to go are so lucky."
Meanwhile, IU officially became the first-ever Korean female artist to hold a solo concert at Jamsil Olympic Stadium, one of the biggest performance venues in South Korea. Also, the concert marked IU's first concert after turning 30 years old.